Leadership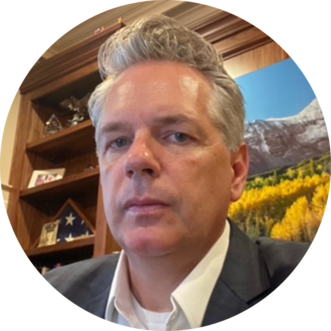 John Hughes
Chief Executive Officer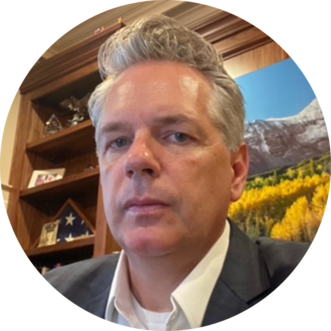 John Hughes
Chief Executive Officer
Contact Info
Email: john@pipertech.com
Office: (919) 569-9992
Biography: Job Profile and Expertise: Twenty plus years as the Chief Executive Officer (CEO) over an international consulting company as well as a Double-A Minor League Baseball(MiLB) team, John has a proven entrepreneurial track record. Providing inspired leadership, making strategic decisions, developing and implementing operational strategies, creating high quality business strategies and plans ensuring their alignment with short-term and long-term objectives to achieve a great work environment for all. Providing innovative technology solutions to customers.
Educational Experience: Bachelor of Science in Finance, Economics and Minor in Mathematics, University of Nebraska at Lincoln. Masters level classwork in Business Administration.
Best Tech Advice: Always think what now and what next
Interests: Spending quality time with my family in the outdoors, lots and lots of sports and never one to turn down a good concert.
James Johnson
Field Technician Manager
James Johnson
Field Technician Manager
Contact Info
Email: jjohnson@pipertech.com
Office: (919) 569-9992
Cell: (919) 622-2922
Biography: James has been a part of Piper from almost the very start. Experience includes working with multiple customers and equipment over the 15 years with the company. James has evolved from a field technician to Supervisory and Training roles. James goes the extra mile to ensure a job is done correctly and everything is working.
Job Profile and Expertise: Training for new projects and employees. Quality Assurance.
Educational Experience: ECPI University. Network + Certified, A + Certified, Works with CCNA level Equipment (Studying for the CCNA Certification). Fiber Optic Training and experience. Troubleshooting comes second nature.
Best Tech Advise: Don't feel overwhelmed when facing a problem. Take a step back and evaluate the problem. Google can be very helpful.
Interests: Motorcycle riding. Video Games. Movies.
Robin Tomlinson
Director of Operations
Robin Tomlinson
Director of Operations
Contact Info
Email:  rtomlinson@pipertech.com
Office: (919) 569-9992  
Education:  AS Criminal Justice, Gibbs College. BS Business Management, Capella University.
Job Profile and Expertise:  As Director of Operations, I oversee daily schedules ensuring quality for every job. Review candidate's selection to build a team that thrives in our culture, built on integrity. Build project schedules to provide efficacy so each project results in cost effective solutions, every time. Process completed project billing. My most important role is to build and drive a culture built on Customer Experience, Respect, Integrity, and Teamwork, which is the foundation of who we are and what we do here at Piper Tech.
Best Tech Advice: Ask questions. Asking questions is the best way to acquire knowledge.
Interests: I love to cook for friends and family. My favorite cuisine is Mediterranean. I enjoy going on long walks with my dog, kickboxing, and weight training.
When you need structured cabling, networking and electrical services done right the first time, you need PiperTech.